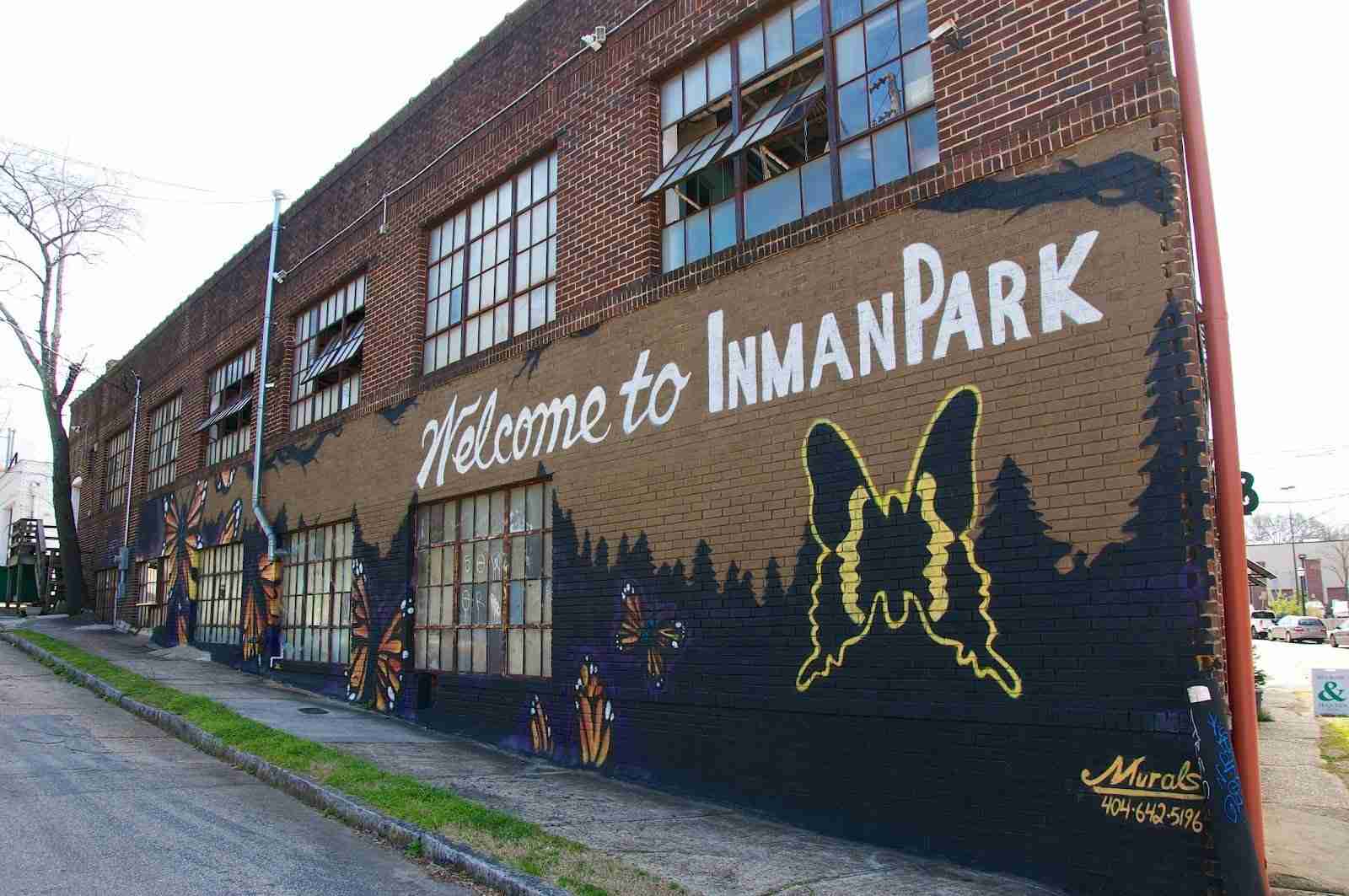 INMAN PARK
Historic Inman Park is Located two miles east of downtown, and Atlanta's first planned community and one of the nation's first garden suburbs. It is listed on the National Register of Historic Places. After decades of restoration and renewal, Inman Park is now regarded as a highly desirable intown neighborhood with a mixture of rental and owner-occupied houses and condominiums. Built up as it was over decades, the neighborhood housing now ranges from tiny mill town shotguns to the Victorian mansions of the original development, intermixed with bungalows of all sizes built during the first three decades of the 20th century. Like its housing, the makeup of Inman Park has changed since its inception, with a population that is 25% non-white and of varying economic levels–although increasing housing prices are beginning to force more economic homogeneity.[9] Since the beginning of its renewal, inclusivity and a strong sense of community have distinguished Inman Park. The neighborhood association has always welcomed renters and homeowners alike, with nominal annual dues, while the Inman Park Festival, which attracts tens of thousands of visitors every spring, brings residents together to produce the largest all-volunteer festival in Georgia. The Festival's centerpiece is the Tour of Homes, which showcases the wide variety of sizes and types of residences in the neighborhood.
Former industrial areas on the west side of the neighborhood have been redeveloped into mixed-use complexes. The former General Pipe and Foundry site is now North Highland Steel and the Mead paper plant site is now Inman Park Village. In the early 1990's the former Atlanta Stove Works was transformed by swapping 3 letters of its name and became the Atlanta Stage Works, a film and media production center, that eventually housed the early Tyler Perry Film studios and the National Aids Quilt. In 2015 it was converted into a mixed-use office and restaurant space, which will now be added to the space across Krog Street to form the Krog Street Market.
CURRENT ACTIVE LISTINGS:
Sorry we are experiencing system issues. Please try again.
MARKET REPORT:
Sorry we are experiencing system issues. Please try again.
LISTING ALERTS SIGNUP! GET NOTIFIED AUTOMATICALLY AS SOON AS A NEW LISTINGS AT THE INMAN PARK AREAS COMES ON THE MARKET:
Sorry we are experiencing system issues. Please try again.